Michele Ras
Born in Turin in 1955, diploma of Agricultural Technical Institute in 1974, professional since 1976 for business management, administration, accounting, taxation, personnel.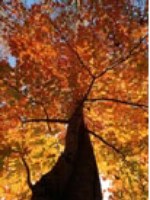 My professional study is particularly concerned with ordinary accounting, cost accounting, accounting of crops; Data base management for Customers and Suppliers, adjustments, formulation and drafting of financial statements, the management report, statutory and tax compliance, assistance, formulations and editors of contracts; keeping staff (payroll, insurance and social security); Drafting Business plan, Cash Flow, plans of industrial manufacturing, contract accounting, training of administrative staff.
Since 2011, along with other Professionals, promoter of the
LINFA Association, linked to the Green Economy
, which promotes the formation of sustainable enterprises in agriculture for young unemployed and dismisseds workers.
My professional studio has developed the application CONTABILMENTEAG entirely and exclusively on LibreOffice: it consists of a small, but powerful management for small business accounting and management.
Its versatility is achieved thanks to the excellent functionalities of LibreOffice.
This application is distributed free license to use (free) GNU and is downloadable from the website:
http://contabilmenteag.jimdo.com/
or, for agricultural entreprises from LINFA project website:
http://linfaproject.jimdo.com/download/
There is also a version for Film Production companies and Travel Agencies, the latter being developed.
Is planned by 2014 to be able to extend its functionality to the systems of taxation for UK, France, Germany, Spain, and in 2015 of being able to release a basic version in Russian language.